---
RapidScan is the UK's market leading pre-registered entry solution being used by nightclubs, festivals and other live events throughout the UK.
The picture below shows Skiddle's Technical Director onsite carrying out the final checks of the installation of RapidScan hand held devices and wifi system before RapidScan's deployment at Liverpool's Camp and Furnace.
The picture below show's RapidScan scanners on charge back at the Skiddle office. RapidScan Scanners are available on a fulltime loan basis or one an adhoc basis depending on your requirements.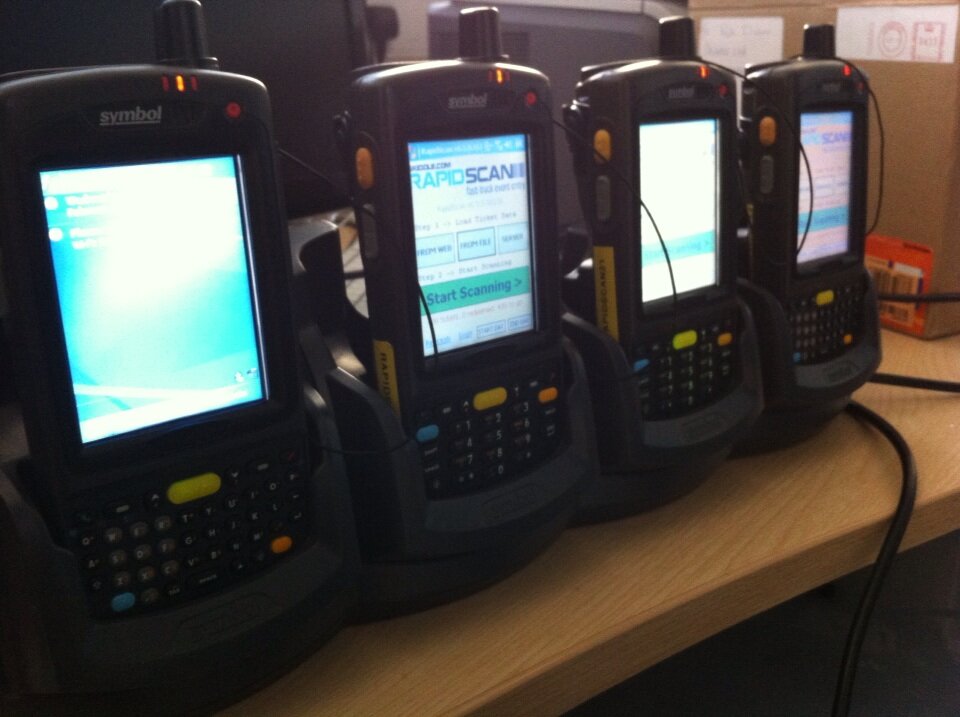 Setting your event up to use Skiddle's RapidScan ticketing solution is really simple, simply visit our Promotion Centre creating an account if required and give us a call on 0843 289 3333.
---