---
Hello, and welcome to the Skiddle Update.
If you're a regular reader: you know the drill.
But if not, we're glad to have you on board! Every Thursday, we'll deliver an email to your inbox, giving you advice, articles and updates.
So, what's on the list for this week? Well, we've got all the important news from Skiddle HQ, a fascinating interview with JBM Music's Jorge Meehan, exciting news about a forthcoming Skiddle event at one of Birmingham's best venues and a survey we think you'd be interested in taking part in. Sounds interesting, right? Let's dive in.
---
The Skiddle Newsflash
Following on from last week's announcement of the Skiddle Promoter Fund, we've got some more exciting news on the way.
First up, our Industry Drop-In event at Birmingham's Lab11. Guests will have the chance to catch up with our Account Management and Business Development Teams, who will be on hand to answer all things event and night-life related.
Plus, you'll also be able to meet Lab11's Will Power and the NTIA's Michael Kill, two industry stalwarts with lots of knowledge. Our AM and BDM teams have a wealth of experience, so it's not one to miss. Get the details here.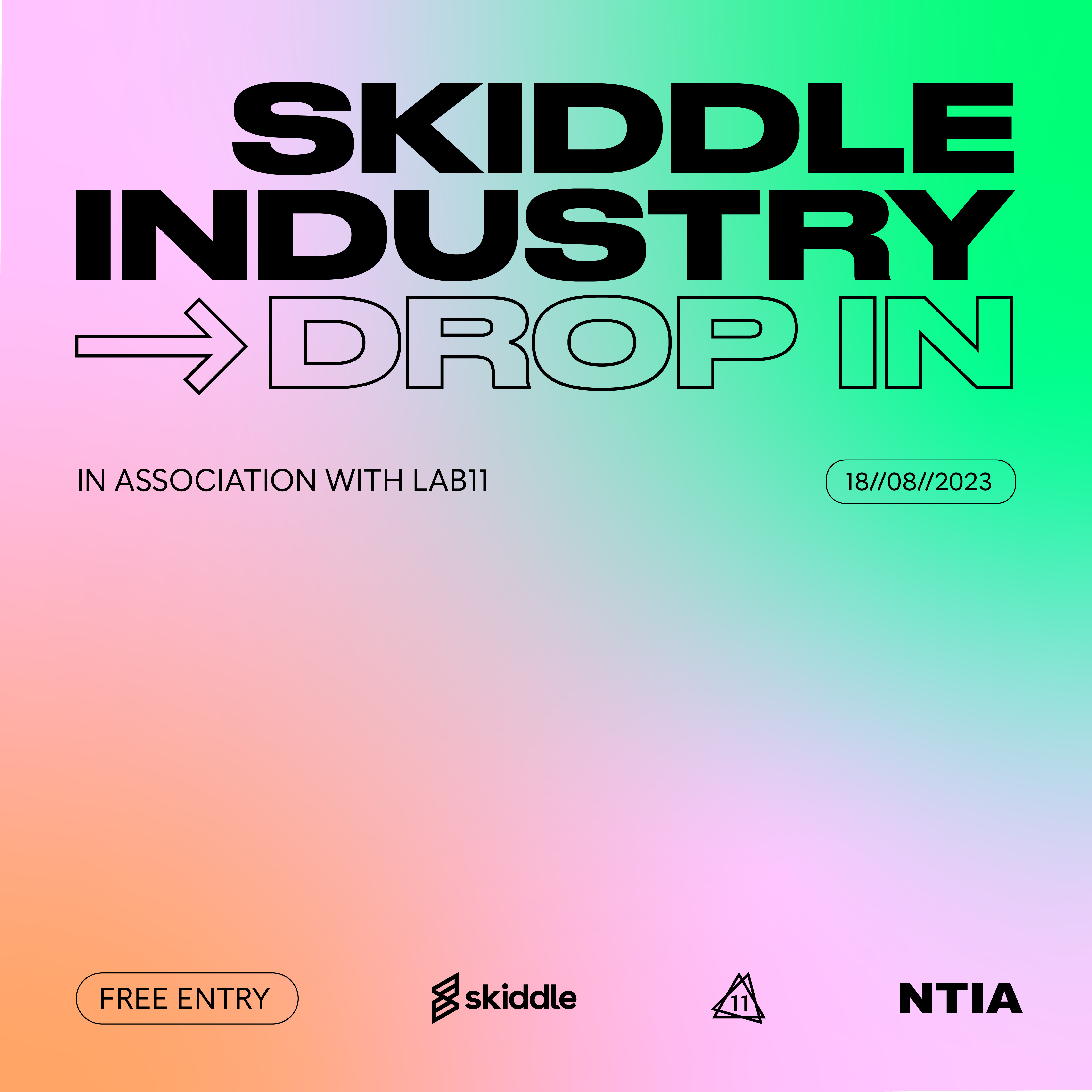 Speaking of our Account Management team, they've been looking closely at the data, finding that the Skiddle website is about to come into a busy period for Autumn and Winter event launches. So, if you've got an event planned for this time, the end of July is a great time to announce. You could benefit from an upturn in conversions thanks to the increased traffic on the Skiddle website.
Finally, we've just launched our brand new Instagram page. It's been created specifically with event organisers in mind and will feature Skiddle updates and announcements, industry news, guides, memes and more. Click here to view our brand new Skiddle Promoters account and be sure to follow us to stay up to date.
---
Industry Insiders
Our Industry Insiders feature returned last week.
We caught up with JBM Music co-founder Jorge Meehan. JBM are one of Manchester's most successful event brands, and they've since expanded into the festival world with Reggae Land.
Click here to discover Jorge's insights on how JBM got started, building and sustaining a successful event brand, and much more.
---
National Promoter Society survey
Last but by no means least is the National Promoter Society survey.
As a promoter, you'll understand the challenges faced by many in the events world. There aren't many organisations that speak up for promoters, which is why Skiddle's Jamie Scahill and the NTIA's Michael Kill set up the NPS. The NPS aims to provide a central unified body that supports promoters, and this survey is the beginning of more to come.
Click here to have your say on the issues that affect you.
---
Got a question you need an answer to? Give us a call on 03333010301 or ask us a question over on the Skiddle Promoter Twitter account by clicking or tapping on the button below. Alternatively, you can also find a list of our most frequently asked questions over at https://help.promotioncentre.co.uk/
---