---
What are your plans for December?
Skiddle is the busiest ticket outlet in the UK for festive and New Year's Eve events so if you have plans for this month, make sure you list with us.
The tiers have been announced, they're in place and we've got the tools to assist you to promote your socially distanced events in line with the Government systems wherever you are.
Selling your tickets in terms of bubbles and tables can easily be applied to your event
Add on and upsell what you have to offer! As you're aware, one of the tiered requirements is that alcohol is served with a substantial meal so why not add a meal and/or drinks packages to your event tickets!
Highlight your compliance to Social Distancing by using our social distancing guideline tick boxes.
Putting on a show in a theatre? Check out our allocated seating system with social distancing measures in place HERE
Contactless entry with RapidScan and being in the know of who is attending your event for Track and Trace purposes
Did you know the Government has announced new guidance this week that will permit the sale of alcohol without a substantial meal in some English Tier 2 settings when attending a ticketed live show. For more information see HERE
If you would like to discuss any of the above or possibilities around this new guidance and how you can utilise it, please get in touch with your dedicated Account Manager or our Account Support team at promoters@skiddle.com 
Reminisce the good times with The Going Out Podcast by Skiddle
As the UK came out of lockdown 1.0, it became clear that reopening clubs and music venues wasn't a priority and we started thinking about the effect that this may have on our community and possibly our culture.
From this, we decided to turn these thoughts and conversations into a podcast to find out if the events that we love mean more to us than just a ticket and a night out, but they actually shape who we are and contribute to the path that we choose in the future – whether that's by meeting like minded people, contributing to a balanced mental health or discovering a passion for music.
We're excited to speak to our guests in this series to determine the real outcomes of going out and having a good time. Listen to our first two episodes here.
WeAreViable's buying consortium safe events framework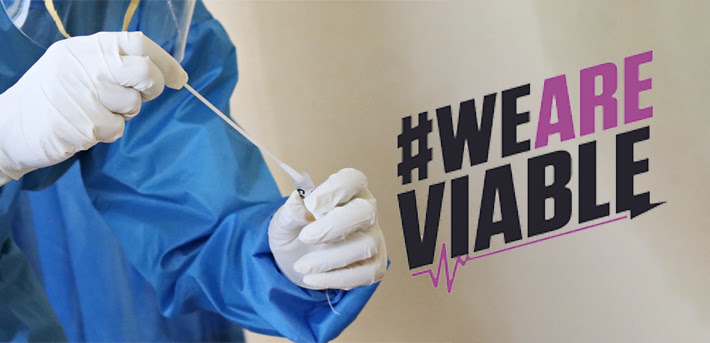 We Are Viable are pulling out all the stops to bring events back safely. Part of that is investing in some form of rapid testing, rapid test kits and other items, which will be an integral part of any solution going forward. 
In their commitment to bringing back events safely, We Are Viable are working with tried and tested UK manufacturers, distributors and suppliers to build a safe events framework of items and source these items on behalf of venues, event spaces, promoters, festivals and artists at the cheapest cost possible. Using economies of scale and the leverage of numbers We Are Viable aims to drive down the cost of any essential items for the whole arts sector to ultimately and where possible supply them on a not for profit basis direct from source, to an industry that has already been financially hit.
If you are in the sector and require any of the items associated with putting on "safe events", sign up and be the first to hear more.
About Skiddle
Skiddle is currently the UK's biggest What's On guide, providing a free facility for event promoters across the UK to list their events online and sell tickets through our independent ticketing service. We currently work with over 35,000 UK and European promoters, at over 30,000 venues. We specialise in helping events through that critical growing phase by providing the marketing and technology support that you need. Start listing your events today!
---