---
August is here, marking the final month of the summer season of 2022 and the beginning of the long build towards one of the busiest times of year for all you event organisers – Freshers Week.
Preparations for the lucrative period have already begun here at Skiddle, with our content and marketing team finalising details around a nationwide campaign due to launch this September. More than twenty Skiddle student ambassadors situated in major student cities around the UK will begin engaging with their fellow cohort, guiding them in their quest to discover the best nightlife and lifestyle events in their new home away from home.
If you haven't already given thought to your plans for this year's Freshers Week, now is most certainly the time. We highly recommend getting your events listed sooner rather than later. 
For pointers on how to sell your tickets online, click or tap here.
---
In Other News…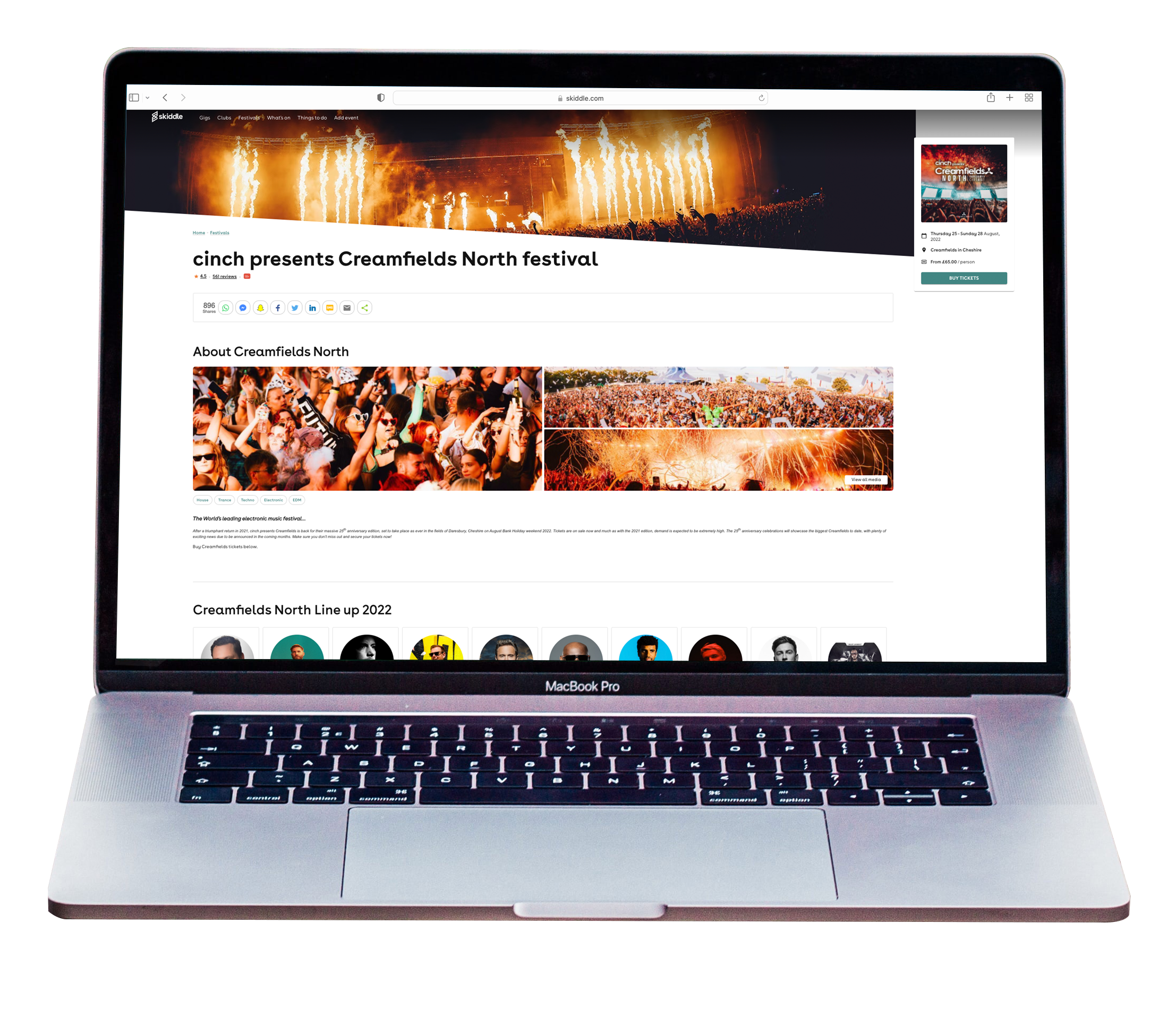 If you've recently been onto the Skiddle website, you may have noticed our brand new Festival Guides. Launched just last week, the redesigned guides possess a more search engine-friendly layout, chock-full of compelling content – from in-depth information regarding said festivals and customer reviews, to performing artists and images – to help boost page metrics such as page speed and user experience.
Early data gathered since the introduction of these new pages shows a positive uptick in conversions when compared to their outdated counterparts. The percentage of those choosing to make a purchase via the newly redesigned Festival Guides has risen by 21%, with customers landing on the new pages also spending up to 10% more.
Our festival team are currently in the process of reaching out to all accounts with an existing Festival Guide, requesting new assets to ensure they benefit from all the new features.
---
Things you might have missed…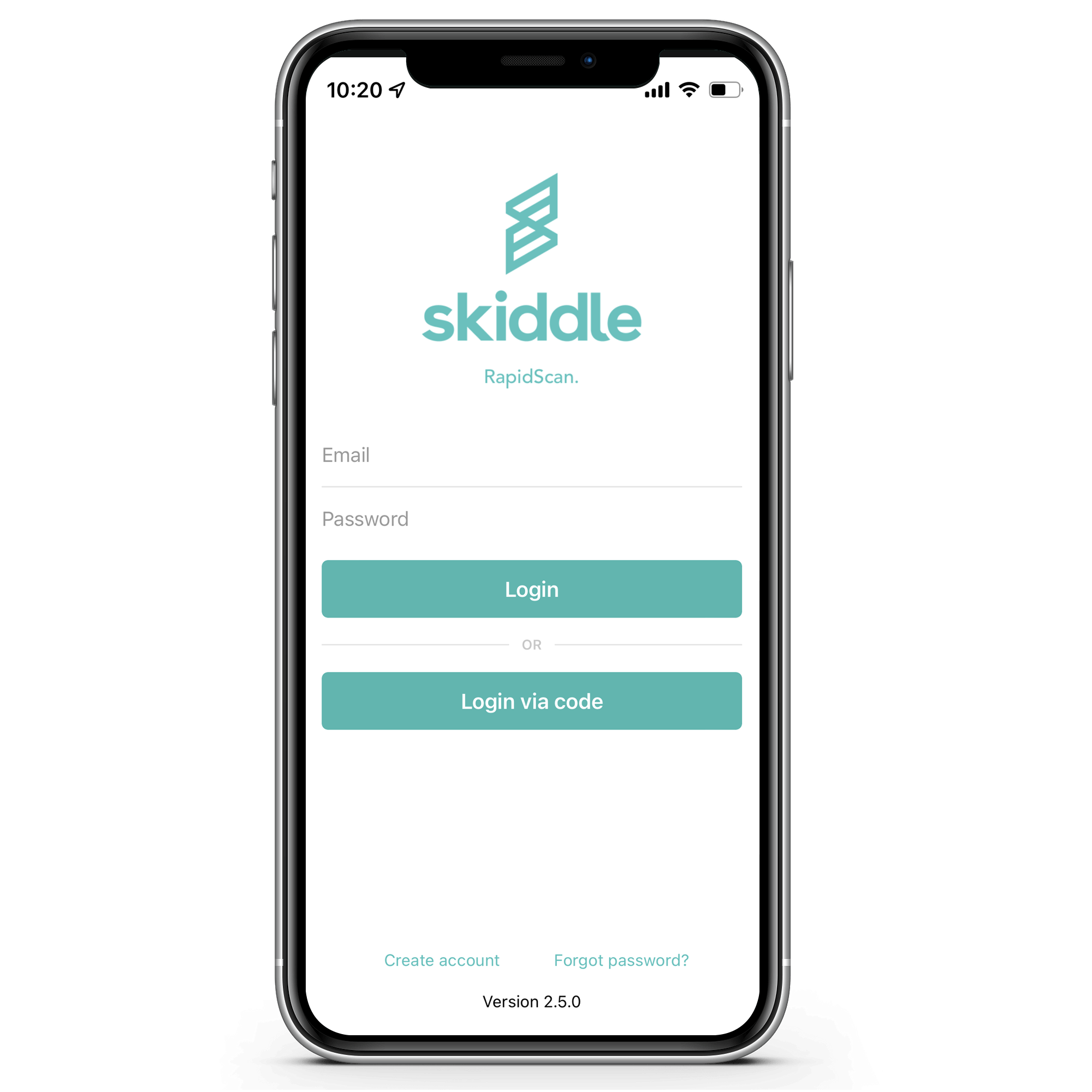 In last week's update, we detailed some of the latest improvements to the RapidScan app.
The RapidScan app enhances your customers' experience by getting them through the door faster and with less hassle. It also eliminates ticket fraud by ensuring the ticket is valid and hasn't already been used.
Assisting in upholding safety standards in compliance with licensing officers and the police, the RapidScan app also alerts you to the exact number of people who have entered your event and how many are still left to enter in real-time.
The new upgrades will enable you to give members of your team working on the doors/gates at your events quick access to your account using a QR code, replacing the need for creating unique passwords or sharing sensitive details. For each of the users you create, you'll be able to set a range of limitations, restricting their access to certain functions and/or details, whilst also being given the choice to set locations, so you can review where exactly tickets have been scanned.
To access RapidScan settings in the promotion centre, head to the menu in the top right-hand corner of the dashboard and select 'Manage RapidScan Devices'. From there, you can generate said QR codes and set security pins for your staff working at the entry points of your events.
For more on the RapidScan app as well as other recent changes across the Promotion Centre – including the implementation of Same Day Payment Fees and Multiple Ticket Dependency – head to our Promotion Centre Blog.
---
Got a question you need an answer to? Give us a call on 03333010301 or ask us a question over on the Skiddle Promoter Twitter account by clicking or tapping on the button below. Alternatively, you can also find a list of our most frequently asked questions over at https://help.promotioncentre.co.uk/
---
Skiddle is currently the UK's biggest What's On guide, providing a free facility for event promoters across the UK to list their events online and sell tickets through our independent ticketing service. We currently work with over 35,000 UK and European promoters, at over 30,000 venues. We specialise in helping events through that critical growing phase by providing the marketing and technology support that you need. Start listing your events today!
---