---
We'd like to invite you to join us in a brief moment of self-reflection. We'll be taking this opportunity to champion our various hard-working teams and departments, highlighting their performance over the summer months thus far, whilst also welcoming some of our newest accounts and honouring those who've decided to stick with us for many more years and events to come. 
Additionally, we'll also be giving you the lowdown on some of the developments currently in working, coming to the Skiddle website, promotion centre and app in the weeks ahead.
---
Business Development and Accounts
We've welcomed an influx of new accounts across all departments in the past two months, with talks continuing among several other notable event brands. Regarding clubs and the live side of the business, we've seen venues and promoters from all corners of the UK opting to sign with us, including the coveted 1,000-capacity Leamington Assembly, Plymouth's multi-faceted events space, The Social, Hull's infamous Deja Vu, and Edinburgh Hip Hop event, Club Tipsy, to name but a select few. 
Our directory of festivals has also expanded lately, with the UK's largest Reggae, Dancehall and Afrobeat festival, City Splash, and North Ayrshire's Kelburn Garden Party now amongst our ranks.
In lifestyle, touring event spectacular, Forbidden Circus have chosen to partner with us, along with The Big Munch and the Brixton World Cup Fan Park, ahead of the FIFA World Cup tournament in Qatar this November.
And it's not just the new accounts giving us reason to cheer this summer. In contrast to nearly all our competitors, we're extremely happy to announce that a number of our existing accounts – the likes of Terminal V, Houghton Le-Spring's Rainton Arena and event collective, JALY Concerts – have decided to renew their contracts with us, running through until at least 2024.
---
Account Support, Customer Support and Operations
Our steadfast customer support team has rallied together to overcome enormous pressure as of late, dealing with a huge number of customer requests throughout the increasingly busy UK summer festival season. Last month saw the team tackling a record number of phone calls in the build-up to and during one of Scotland's biggest open-air music spectacles, the Belladrum Tartan Heart Festival. 
Meanwhile, the account team has been instrumental in converting our Festival Guide to the brand new layout, assisting with A/B testing and making the new guides live across the site. And so far the results look good.
Early data gathered since the introduction of the new guides shows a positive uptick in conversions when compared to the Festival Guides' previous iteration. The percentage of those choosing to make a purchase via the newly redesigned Festival Guides has risen by an impressive 21%, with customers landing on the new pages also spending up to 10% more.  
The operations team has also been battling through what is customarily their busiest month of the year – July. During the period, the team supported a total of 25 major events supplying 258 scanners across the month. And August looks to bring more of the same with a score of festivals requiring support.
---
Upcoming Developments: Google Pay and PayPal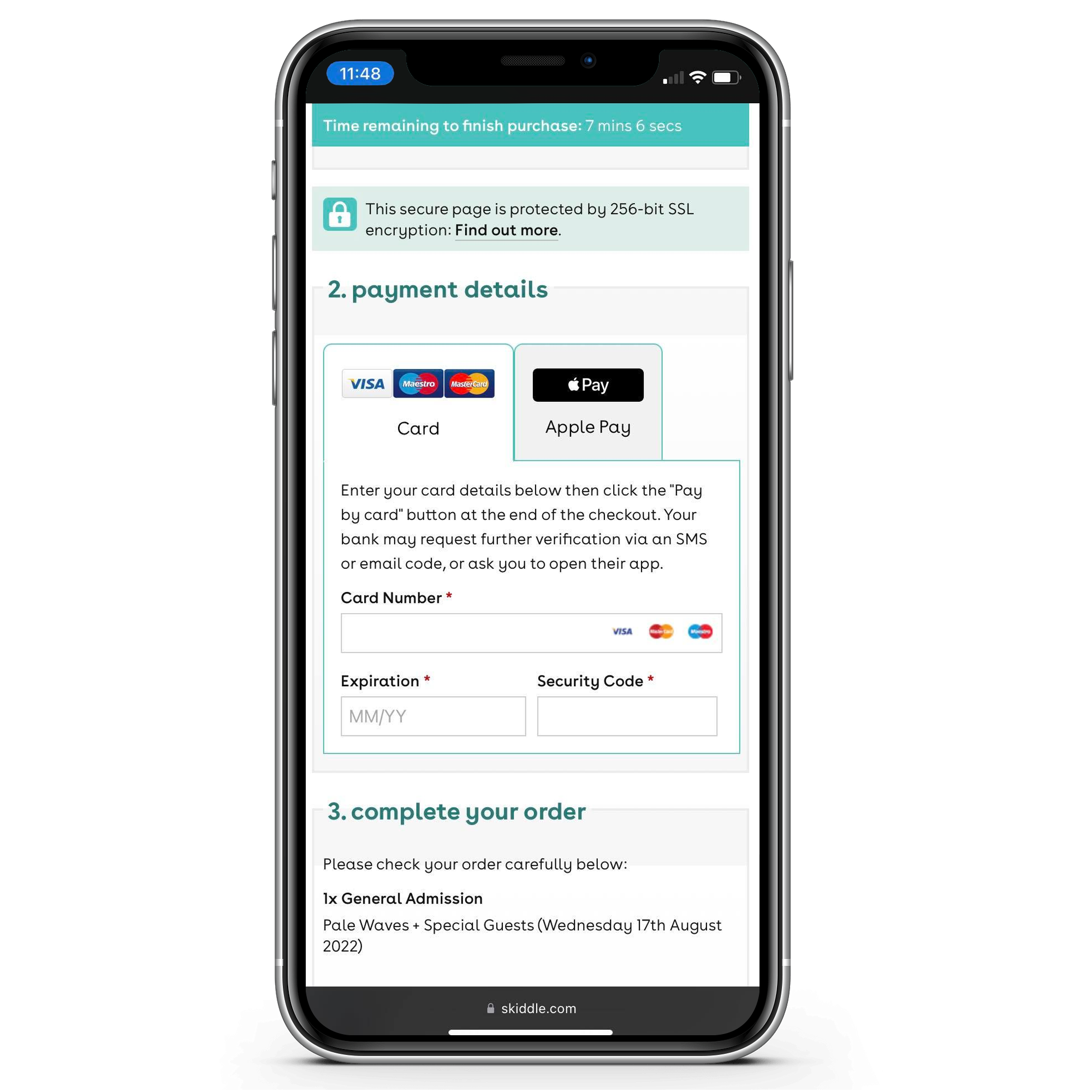 Subsequent to the recent Apple Pay rollout for the Safari web and app browser, work is being undertaken to provide Skiddle customers with even more ways to pay for their tickets. In the not too distant future, consumers will be given the choice of covering the price of entry to any listing on Skiddle using Google Pay or PayPal, the latter of which will allow event-goers to spread the cost of a ticket using the platforms 'buy now, pay later' option – PayPal Pay in 3.
---
Got a question you need an answer to? Give us a call on 03333010301 or ask us a question over on the Skiddle Promoter Twitter account by clicking or tapping on the button below. Alternatively, you can also find a list of our most frequently asked questions over at https://help.promotioncentre.co.uk/
---
Skiddle is currently the UK's biggest What's On guide, providing a free facility for event promoters across the UK to list their events online and sell tickets through our independent ticketing service. We currently work with over 35,000 UK and European promoters, at over 30,000 venues. We specialise in helping events through that critical growing phase by providing the marketing and technology support that you need. Start listing your events today!
---