---
In light of the current and changing government guidelines, we've implemented a number of new, helpful features to ease both promoter and customer concerns around the listing of events with seated ticketing.
This is the first big feature announced from our new promotion centre so stay tuned for more!
Pick your own seat
Let customers choose their seats at your venues as reserved seating promotes early ticket purchase, and by larger groups too. Generate more revenue while delivering a better attendee experience – giving customers more control and giving you better occupancy across the venue.
Dynamic ticket pricing per seat
Some allocated seating systems restrict you to a single ticket price per seat. With Skiddle not only can you allocate prices by seating category (eg Stalls/Balcony) but you're also free to set up multiple ticket prices per seat, so Adults/Children/Concessions can pay a fair price. Ideal for family shows!
Our real-time visual seat picker also shows customers which seats are available and at which pricing options, allowing them to reserve their seat while they book.
Social distancing and ability to see customer's seat bookings on a seating map
---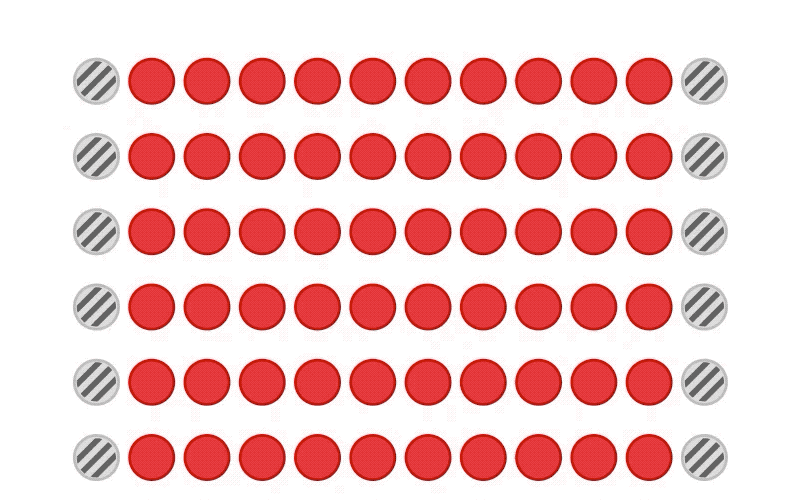 If you need to comply with social distancing guidelines, there's no need to physically block off seats in your venue. Set the rules against your event, such as leaving spare seats beside/in front/behind any booked seats, and we'll automatically block off seats once a booking is made. This ensures customers who are allowed to, can sit together, while keeping space from other groups. Using this dynamic system means your venue will be able to maximise the tickets sold.
You can easily adjust the social distancing rules as and when government guidelines change.
Here's a roundup of our Allocated Seating features:
Pick your own seat: Fully mobile optimised visual seat picker
View From Seat: Give customers an image of how the stage view will look from their seats
Pricing per section: Set your ticket pricing per venue section, eg Stalls/Balcony
Pricing per seat: Allow multiple prices per seat, for example, Adult/Concession/Child.
Adjustable Social Distancing: Determine how many seats to be left open to the sides as well as front and back.
Limit group bookings: Allow family members to seat together by setting the limit of seats that can be selected together.
Disable aisle seats: Keep aisles safe to walk on by disabling a provided number of seats next to aisles.
Manually override rules: Hand pick seats that must be disabled, or enabled over existing rules.
Want to give it a go? Check out our demo event right here. If you'd like to find out more, or get your event set up, please contact promoters@skiddle.com.
About Skiddle
Skiddle is currently the UK's biggest What's On guide, providing a free facility for event promoters across the UK to list their events online and sell tickets through our independent ticketing service. We currently work with over 35,000 UK and European promoters, at over 30,000 venues. We specialise in helping events through that critical growing phase by providing the marketing and technology support that you need. Start listing your events today!
---